Welcome to Morton Marine Umbrellas.
We offer a very select collection of the highest quality marine umbrellas in the world. Each product is carefully selected specifically for Marine applications with the use of high strength aluminum and stainless steel. From a state of the art motor yacht to the largest super yacht, we are able to offer the perfect marine umbrella.
Please browse our web pages.
Morton Marine Umbrellas offer high end parasols and shade umbrellas for the complete spectrum of motor yachts and Super Yachts. From one single parasol to multiple canopies, no project is too large or small.
When your yacht is moored just off the coastline of Cannes or Monte Carlo and the sun beats down and all you want is to relax on your sun deck, kick off your sandals, recline on your sun bed and reach for the sun oil, only a Morton Umbrella will complete the perfect setting for an afternoon of pure relaxation (and maybe a cocktail or two), after all, luxury is a lifestyle.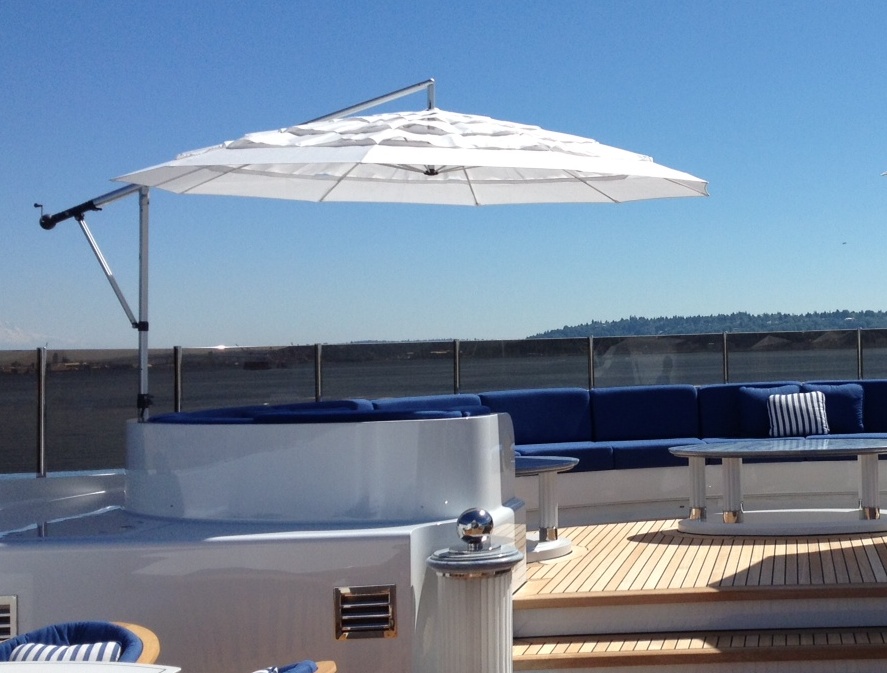 Our portfolio is a unique and select collection of parasols and umbrellas from all over the world. "Over the last 10 years, we have carefully and deliberately built our portfolio around the cream of cutting edge artisan designs. We examine every detail of a parasol before offering it for sale" Richard Morton, Managing Director.
We are also able to liaise with Management companies to discuss the finer detail of installations and are very comfortable with talking with engineers.
We look forward to being of service to you.